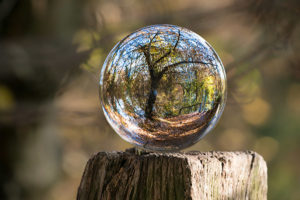 Wat te doen bij kramp
In diverse branches is er krapte op de arbeidsmarkt. Zodra er iets pijn gaat doen en er is sprake van een teveel of tekort, dan is dat meestal het signaal dat er iets dient te veranderen.
Ik zie dat bedrijven in een kramp aan het schieten zijn en zich nog meer vanuit 'wat' gaan positioneren. Er wordt geroepen dat ze de grootste zijn, beter zijn dan de concurrent, er wordt gelokt met bonussen en mooie arbeidsvoorwaarden.
Als ik merk dat mensen niet met mij willen optrekken, dan zal ik naar binnen moeten keren om te kijken hoe ik mezelf neerzet. Is het duidelijk waar ik voor sta, ben ik trouw, geloofwaardig, zorgzaam, inspirerend, consequent, …
De oplossing ligt niet buiten mijzelf.
Om wat voor relatie zou het gaan als ik mensen aan me wil binden d.m.v. geld of ik-ben-de-beste-beloftes?
We zijn op weg naar een tijd van betekenis, duurzaamheid en zingeving. Het moet ergens over gaan, het moet ergens toe bijdragen, er is behoefte aan verbetering en vernieuwing.
Mensen die in loondienst willen werken, zoeken steeds meer een werkgever die aansluit bij hun idealen, hun visie, iets dat hen raakt. Want daar kunnen zij het verschil maken, zij kunnen daar van toegevoegde waarde zijn omdat ze ideeën hebben hoe de vernieuwing doorgevoerd kan worden en kunnen bijdragen aan het realiseren van de bedrijfsmissie.
En daarom wens ik je een betekenisvolle missie.
Kirsten Vonk – Vonk Maakt Vuur