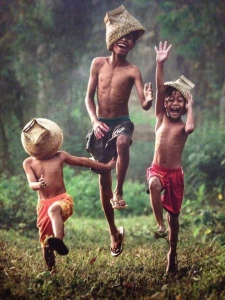 Resoneren met afnemers
Bij vriendschappen zou je kunnen zeggen dat je mensen aantrekt die bij jouw 'zijn' passen; bij jouw verhaal, jouw interesse, jouw humor en jouw echtheid. Het heeft met energie te maken, iets resoneert. Net zoals bij muziek; het kan je intens raken.
Je kunt niet van te voren bedenken dat je jezelf of iemand anders gaat raken. Die gedachte komt uit het hoofd. Raken komt vanuit het hart. Dat kun je niet opleggen.
Dus als je met iemand een vriendschap of een relatie aangaat, dan doe je dat vanuit gevoel. Het is de wederkerigheid, kwetsbaarheid, liefde, plezier, zorg, inspiratie, etc. die voor de verbinding zorgt.
Vanuit het hoofd kan ook maar hoe duurzaam is zo'n vriendschap? Vanuit het hoofd zou het kunnen zijn dat je iets van de ander nodig hebt, je wilt een groot netwerk hebben, aanzien, …
Waarom zou een bedrijf willen matchen vanuit het hoofd? Doelgroep-denken, lokken met kortingen, schreeuwen om aandacht, vertellen dat jij de beste bent. Dit kost erg veel energie omdat het een kunstje is. Het is niet echt.
Wat zou er gebeuren als een bedrijf communiceert van waaruit het gelooft, waarom het voor deze bedrijfsactiviteit heeft gekozen? Het trekt (onverwachte) afnemers aan die daarmee resoneren.
Het bedrijf hoeft alleen maar echt te zijn.
Kirsten Vonk – Vonk Maakt Vuur