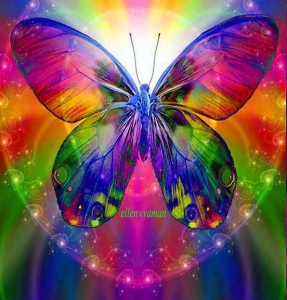 Vuurvlinder
Het was zo'n ochtend dat ik geen inspiratie had. Ik wilde wel maar het vaatje waaruit ik wilde tappen was leeg. Eigenlijk een heel mooi moment want dan 'mag' ik weer naar buiten, inspiratie opdoen.
Terwijl ik door de schapenweide liep, kwam ik een man tegen. Ik vroeg hem of hij de schaapsherder was omdat de schapen om hem heen stonden. Nee, zei hij, ik zit hier in een gesloten inrichting, De Vuurvlinder, en mag een uurtje naar buiten. En met twinkelende ogen vertelde hij dat hij morgen naar huis mag. Wat een heerlijk vooruitzicht, zei ik. Hartstochtelijk vertelde hij over waar hij vandaan komt, Zuid Limburg. Ik liet hem praten, ik luisterde en observeerde. Hij legde uit hoe mooi de omgeving daar is en hoe hij dat heeft gemist.
Uit zichzelf vertelde hij vervolgens dat hij stom was geweest. Hij was verliefd. Maar hij had teveel gedronken en in combinatie met medicijnen had dat niet goed uitgepakt.
Ik hoefde niets te doen; ik hoefde geen vragen te stellen, ik hoefde niet mijn ervaringen te vertellen of mijn mening te geven. En toch bracht het mij plezier. Ik genoot van zijn expressie, van zijn positieve energie en van zijn openheid.
En hij, ik denk te weten dat hij het prettig vond dat hij even gehoord werd. Dat iemand naar hem wilde luisteren zonder oordeel.
Morgen is hij weer vrij, dan mag deze vuurvlinder weer naar buiten.
Kirsten Vonk – Vonk Maakt Vuur